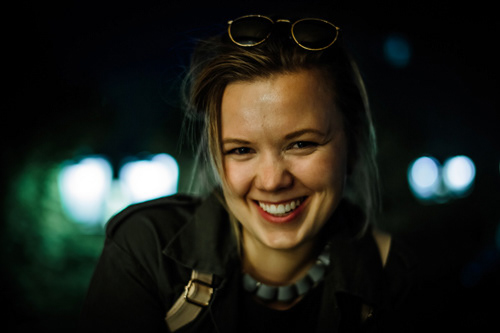 Studied art (stage and costume design) in Warsaw and Berlin.
Currently based in Berlin.
Iggy Kov is a multidisciplinary freelance artist who keeps working as a creative lead and expert on projects throughout the Event- and Theater industry since 2017 (Clients: Google, Boston Consulting Group, Deutsches Theater). She is skilled in art direction, sketching, graphics, 2D and 3D concept visualization, as well as planning, budgeting and event/theater production. In addition, she works as a VJane and creates spatial installations with live audio responsive mapped video content (i. e. for Betahaus). Currently, she works on her own painting series in a shared studio in Berlin, Friedrichshain:
Space 2122
Cooperated with institutions like:
|||| 
Collaboration with distinguished European artists:
||||| 
Practical experience in a broad spectrum of visual media and crafts
as well as deep knowledge in history of fine arts and world cultural heritage
|||||| 
Extensive experience in industry specific
2D and 3D graphic-software
and passionate interest in the creative application of
new technologies and digital media.
|||||||
Well established professional network in Poland and Germany
||||||||
Fluent knowledge of English, German and Polish (native)
||||||||| 
CONTACT
(+49) 176 99 79 18 32
igakowalczuk |at| gmail.com
|||||||||| 
2011 - 2014
Master of Arts

2008 - 2011
Bachelor of Arts

2005 - 2008
Bachelor of Arts,